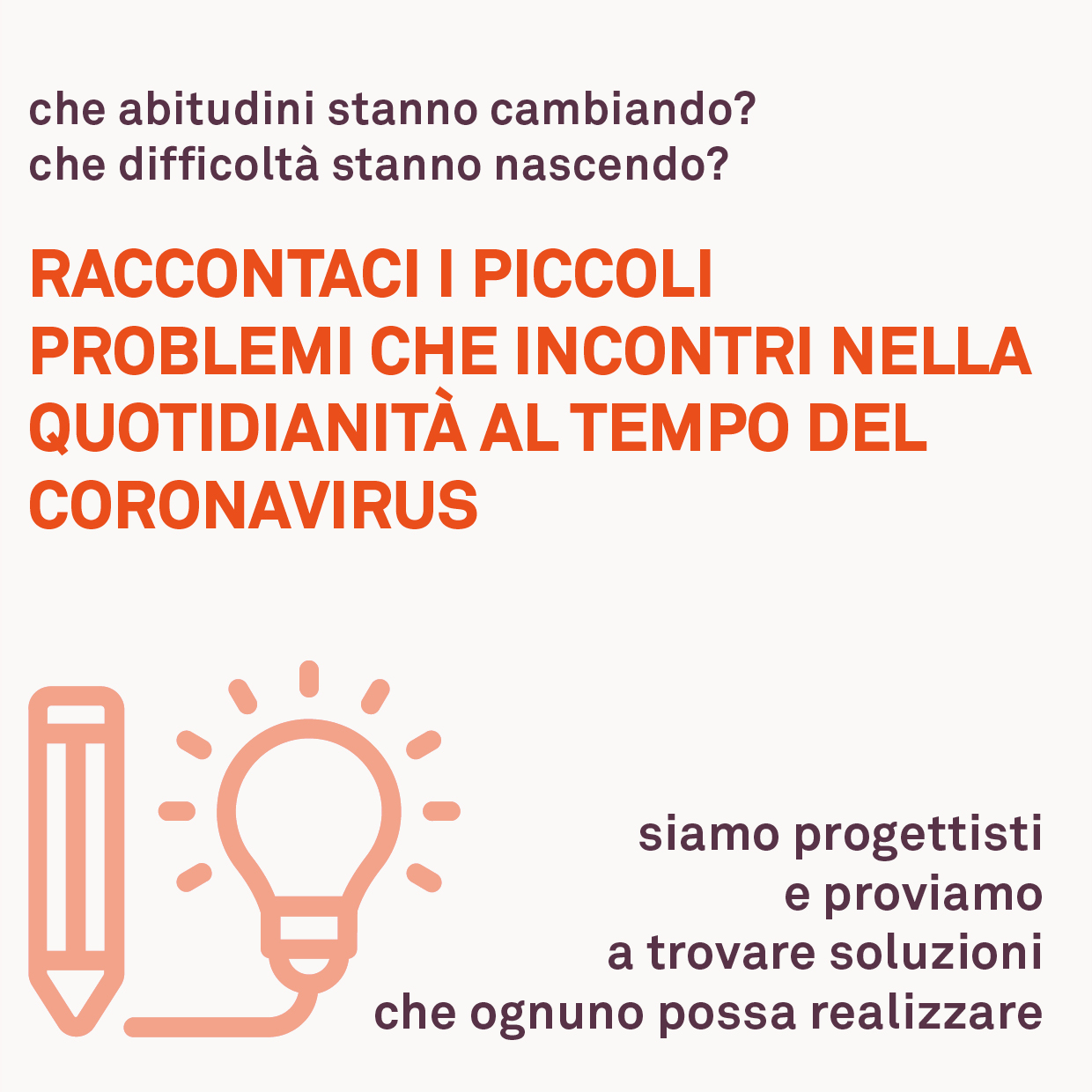 Warning: Invalid argument supplied for foreach() in /web/htdocs/www.marcelloziliani.eu/home/wp-content/themes/ziliani/temporary.php on line 29

27 March 2020
we are designers
What habits are changing? What difficulties are arising? Tell us about the small problems you encounter in everyday life at the time of the coronavirus. We are designers and we try to find solutions that everyone can achieve give us your suggest: facebook instagram progetti@marcelloziliani.com
7 April 2020
smartworking?! HUT!
download the instructions to build a cardboard cocoon that can isolate you visually and acoustically to better focus the same structure can be hung on the wall in case your desk leans against a wall project developed by Silvia Battisti reworking the Hut project created in 2017 with Alex Ciccarese and Gabriele Mariani for the […]
3 April 2020
before walking into home
Before walking into home it is good practice wipe your hands … but how do you remember it? Cut and drill a bottle bottom taking care to protect cutted edges with adhesive tape. Hang up the container obtained on the handle of the entrance door and put the hand sanitizer inside Impossible to forget it!