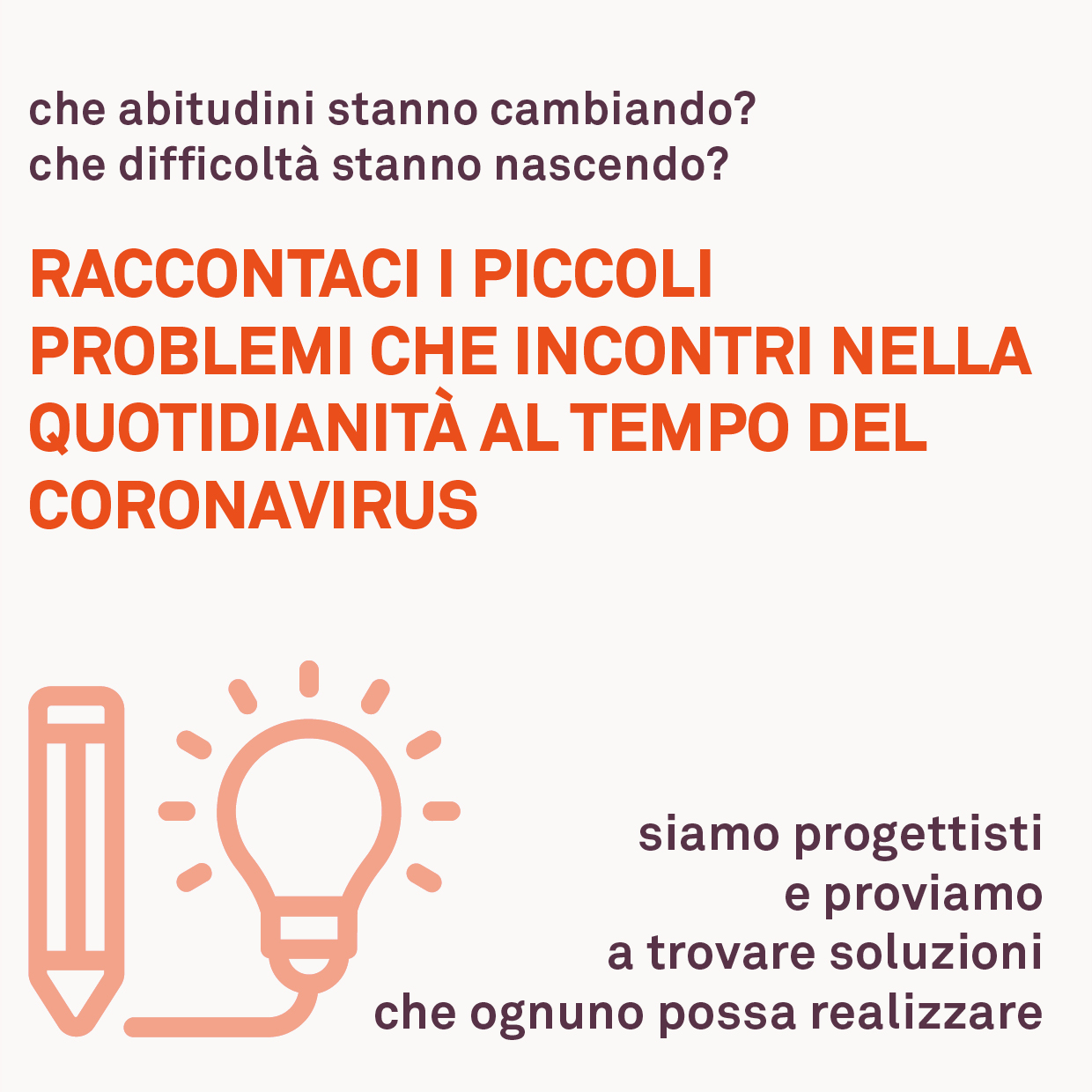 27 March 2020
we are designers
What habits are changing? What difficulties are arising? Tell us about the small problems you encounter in everyday life at the time of the coronavirus. We are designers and we try to find solutions that everyone can achieve give us your suggest: facebook instagram progetti@marcelloziliani.com
15 April 2020
masks always available?
Get paper tissues, or cotton fabric, dog sleepers, non-woven fabric – use at least two layers – 4 safety pins and 2 elastic bands. Pinch the handkerchief to create the volume desired, use the pins to block the folds obtained and insert the elastic bands inside them.
7 April 2020
smartworking?! HUT!
download the instructions to build a cardboard cocoon that can isolate you visually and acoustically to better focus the same structure can be hung on the wall in case your desk leans against a wall. hut can also be used as a screen to divide the spaces of the house or simply to make calls […]
3 April 2020
before walking into home
Before walking into home it is good practice wipe your hands … but how do you remember it? Cut and drill a bottle bottom taking care to protect cutted edges with adhesive tape. Hang up the container obtained on the handle of the entrance door and put the hand sanitizer inside Impossible to forget it!