4 June 2021
Lisa Swing goes romantic
Lisa Swing completes the Lisa series, an extended family of seats that includes indoor and outdoor solutions, such as the recent Lisa Lounge Club and Lisa Lounge Filò. A suspended armchair to experience the pleasure and relaxation of being cradled caressed by the spring breeze, enjoying the charm of a sunset or a breath-taking view.'
21 April 2021
Generazione Oceano. Life below water
This year's projects carried out by the students of the third year product design laboratory of the University of San Marino to whom we have assigned a particular theme, linked to number 14 'Life Below Water' of the Sustainable Development Goals 2030 (SDG2030) of the United Nations, centered on safeguarding the "ocean system" which performs […]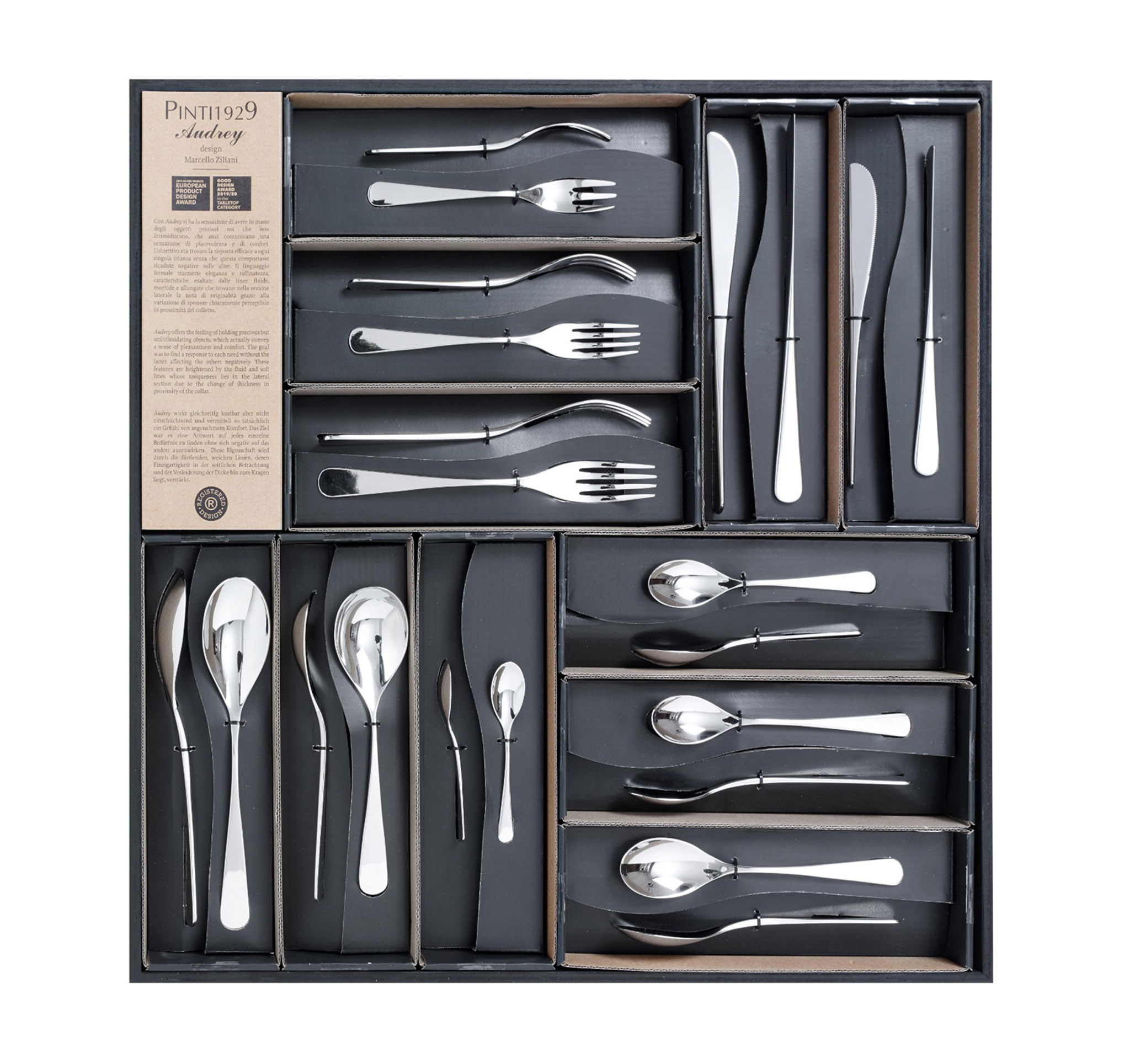 9 February 2021
Audrey retail packaging and display
In 2021, the Audrey collection designed for Pinti 1929 will be presented in a new, refined retail packaging, the result of an innovative project developed by Marcello Ziliani together with Pinti's Research and Development department. This research has led to the creation of a tool that allows you to experience the Audrey world. See the video.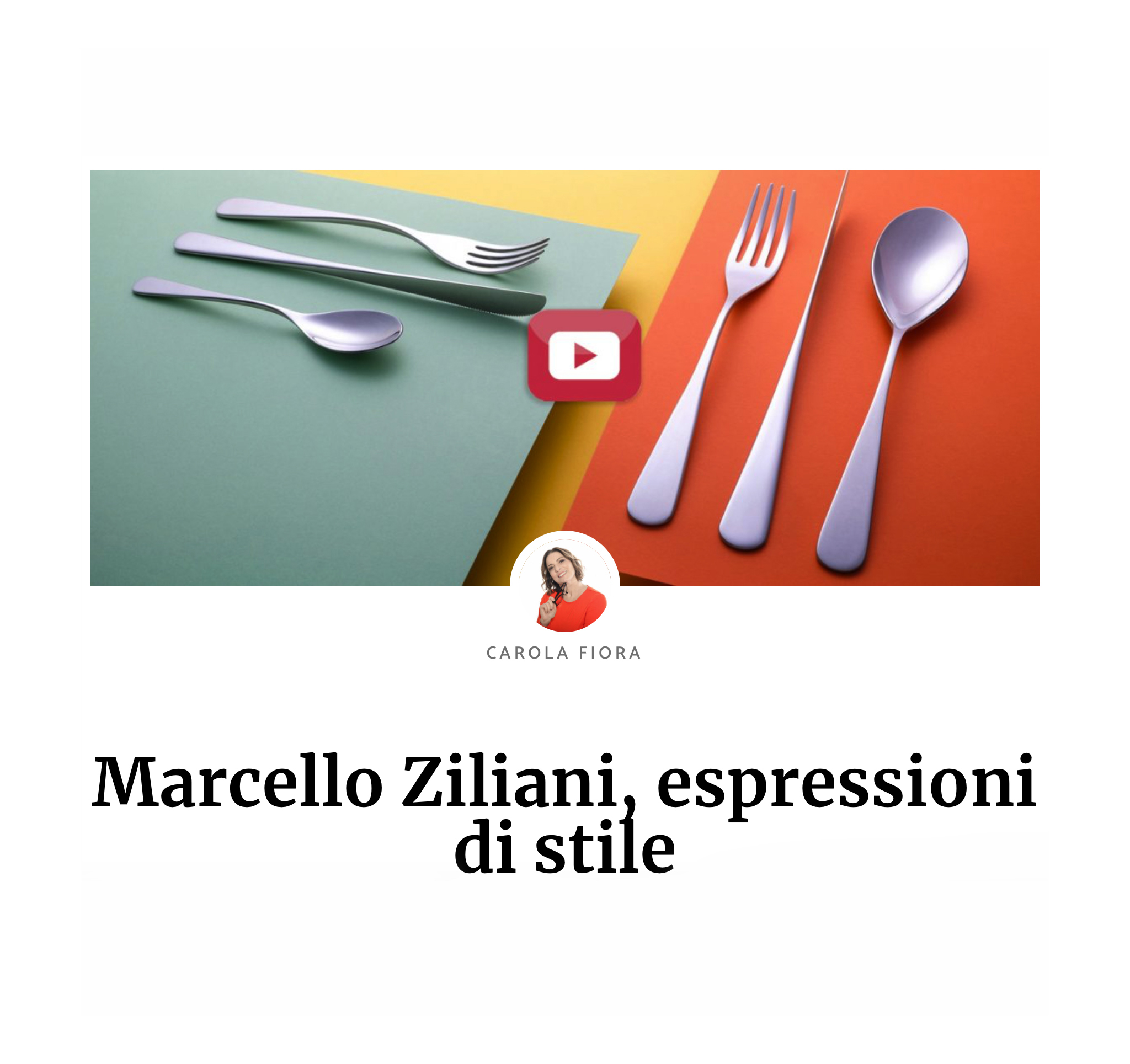 27 November 2020
A chat about food and design
The brand new blog magazine "il quinto quarto" opens the "Assaggi" column with an interview with Marcello Ziliani who talks about the Audrey cutlery collection designed for Pinti 1929 and talks about it in a pleasant chat with the journalist Carola Fiora.
28 July 2020
ACT! Design for Social Movements
Also this year the third year product design laboratory of the University of San Marino took place, albeit in an unusual way compared to what we were used to. Students have been untangled in these months so hard between interviews, brainstorming and project development via streaming, however capable of coping with the situation with intelligence […]
16 July 2020
Finn / new collections for Scab Design
Profiles with deliberately generous sections create a pure and minimalist architecture that acts as the supporting structure for a soft, welcoming, and enveloping seat. From this contrast comes project Finn. A fusion of Nordic elements, filtered through a typically Italian sweetness and softness, a search for the perfect synthesis between tension and balance. Materials, colours, […]
8 July 2020
Kilt new colours!
Kilt, the dining chair whose weave 'takes its cue from the piece of fabric wrapped around the waists of the proud inhabitants of the Highlands', designed by Marcello Ziliani for Ethimo, is presented in two new versions to furnish outdoor spaces with personality and create unique settings through the use of colour. A blend of […]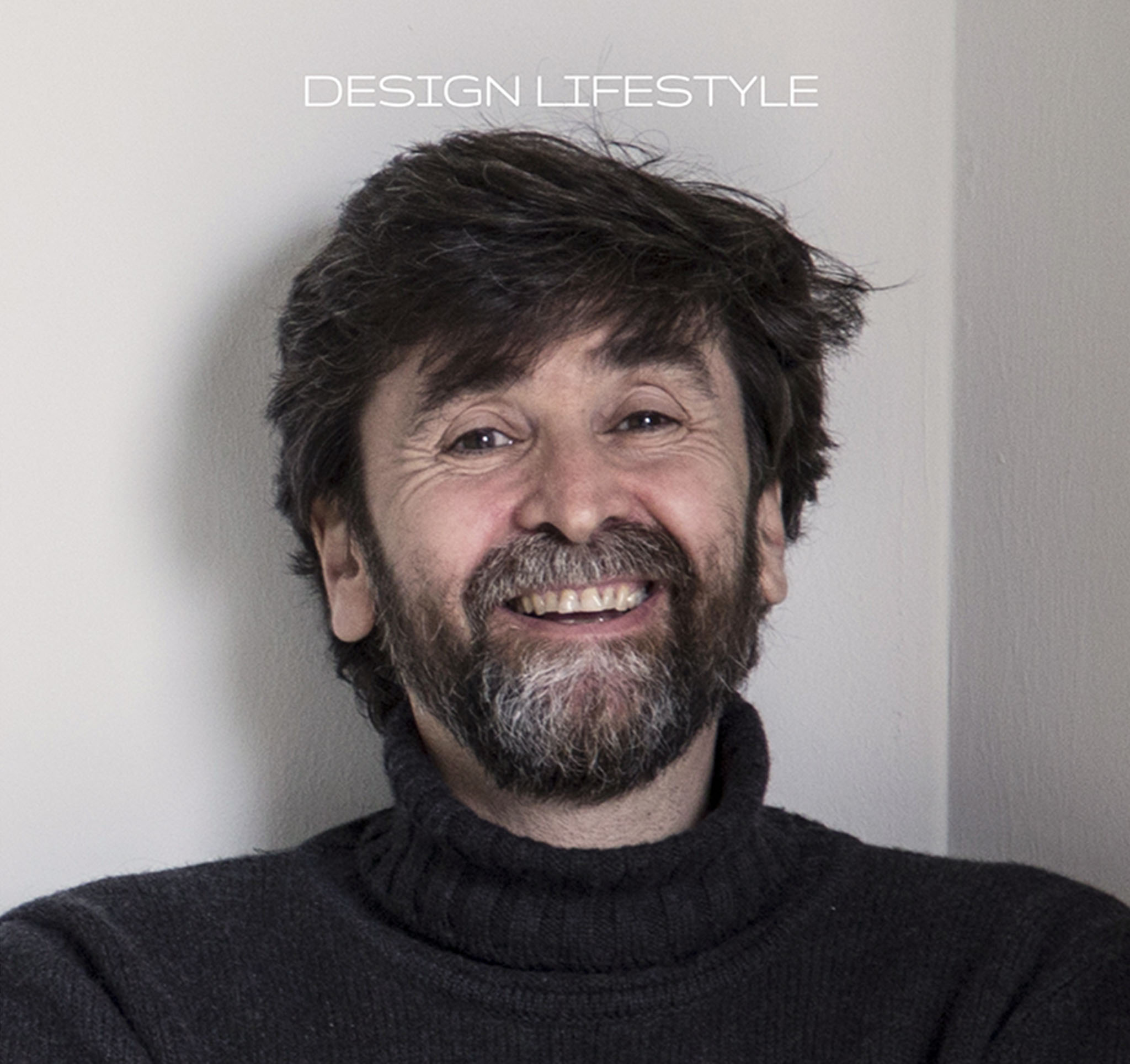 3 June 2020
Marcello Ziliani on Design Lifestyle
Marcello Ziliani is a designer from Brescia. In fact, saying about him who is a designer is perhaps relegating him to a single dimension, while Marcello is accustomed, since the beginning of his career, to range between art, scenography, visual communication. Rather, we can not even say that he is "used", because for him habit […]
26 March 2020
Red Dot 2020 to Lisa!
Lisa Club with interweaved PVC bands and Lisa Filò with nautical rope get the international Red Dot Design Award 2020. Applauded since the beginning by architects and designers who used them in many hospitality projects, they can be considered as an homage to the most elegant and casual made in Italy production.